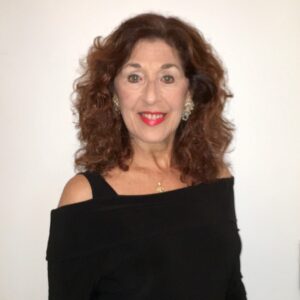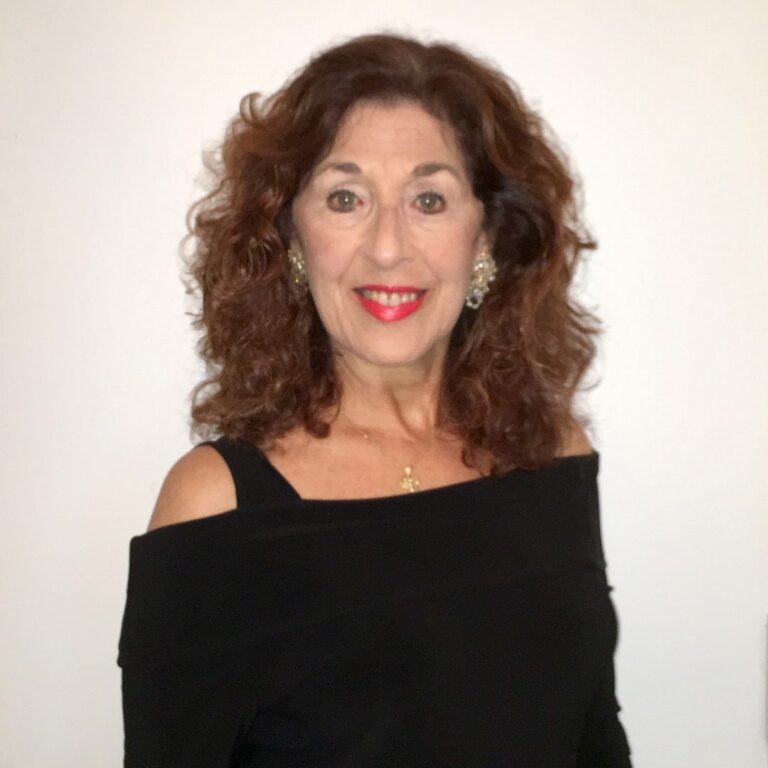 Susan Silva, a native New Yorker, started dancing at the age of three. She had a dream to dance from this early age. Her family did not have the funds for lessons, but she was able to get scholarships, and studied ballet, modern, and jazz. She became a professional dancer, and later became a Ballroom Champion. During her career she had an encounter with God, which changed the course of her life. You can find out more about this by going to www.nikirkministries.org. Her passion to dance has never left her, even when she was ill and in a wheel chair in 2003. She believed to dance again, and she did in 2007. Today Susan is an Adjudicator with USA Dance, besides coaching professionals, amateurs, and pro-am couples. She has written a Theatrical Syllabus that can be used in all styles of Ballroom Dancing. Her desire is to pass her legacy and knowledge on to this generation of dancers, and for them to never lose hope.
"All things are possible to those who believe."
USA Dance A+B+C+D+E+ National Championship Certified Adjudicator in all styles of ballroom dance: Standard, Latin, Smooth, Rhythm, Theatrical, Exhibition and Performing Arts. Certified Licentiate in all styles from NADTA, NDTA, and Dual Fellow from AMI.
Developed and wrote a Theatrical Ballroom Syllabus Manual. This syllabus can be used to enhance every style of ballroom dance today. She also did a Theatrical Ballroom Teaching Video for Arthur Murray Intl. Susan directed, scripted, edited and performed in the video. Devised a marketing concept from this syllabus to be taught individuals and in Ballroom Group Classes, levels from beginners to advanced students.
Susan started ballroom dancing as a student in New York City at Fred Astaire's in the late 1970's. There she met her ballroom partner David Van Hamilton. Susan trained in all styles of Ballroom Dance, Standard, Latin, Smooth, Rhythm, and Theatrical. The partnership of Susan Silva and David Van Hamilton were top ranked renowned Professional Ballroom Dance Champions and Performers in the United States for over 10 years. They competed in all styles of Ballroom Dance and were finalists in the United States and Canada.
*United States National Champions in American Style, Theatrical and Exhibition.
*Blackpool Invitational Exhibition Bronze Medalists.
*Several television appearances, including "A Night of Championship Dancing" with Juliet Prowse.
*Lectured and held master classes in many major dance conventions & studios.
* Adagio Team of Hamilton & Silva toured throughout the U.S.A., performing in major hotels, nightclubs, cruises, revues in Mexico and Las Vegas. Appeared for two years at Cachaca Night Club in New York City.
Ballroom Dance Consultant for many Independent Ballroom Dance Schools, Arthur Murray Schools, and Fred Astaire Schools throughout the U.S.A. Supervised and trained teachers in Ballroom Dance Technique and Marketing. Held Master Classes, Seminars, and Workshops.
*At the age of eighteen, as part of the Discotheque Dancers, Susan performed at Shea Stadium, NYC, in the opening act at the Beatles Concert, and then toured with the Beatles throughout the United States.
*Broadway and Off-Broadway Shows: Redhead, Guys & Dolls, Carousel, Soupy Sales Show, King Solomon.
*Touring Companies: New Dance Group, Tony Martin Show.
*Nightclubs: Robert Goulet Show, Latin Casino, N.J., Marvin Gaye Show, N.J., Harlows, NY.
*Television: Hullabaloo, Nitelife
Choreographed and Staged Full Length Musicals, Shows, Films, Formation Teams, and Showcases throughout the U.S.A. Choreographed for many Ballroom Dance Teams, including her own Dance Act with partner David Hamilton, and for Showcases/Medal Balls. Ballroom Dance Teacher in all styles of Ballroom Dance: American Smooth/Rhythm, Standard, Latin, Theatrical, and Exhibition for Fred Astaire, Arthur Murray, and Independent Dance Studios. Competed in Pro-am events.
Susan developed a Creative Arts Ministry working with children, adults, in liturgical dance. She has directed full-scale church musicals, and videos.
Susan is a bible school graduate and an ordained minister. She is trained and certified in counseling people and helps dancers to achieve their goals.
NDCA & USA Dance National Championship Certified Adjudicator A+B+C+D+E+
Arthur Murray International Dual Fellow All Styles
NADTA Certified Licentiate Degree All Styles
NDTA Licentiate Degree All Styles
USA Dance Theatrical DanceSport Chairman
Board of Education, Schools of N.Y.C. Substitute Teachers License in Dance
Former Member of Professional Dancers Federation
Former Member of Equity, AGVA, AFTRA
Metropolitan Opera Ballet School- N.Y.C.
New Dance Group – in the company- N.Y.C.
Studied Modern, Jazz and Ballet from many famous teachers in N.Y.C.
Fred Astaire Ballroom Dance Studio- N.Y.C.
Arthur Murray Intl. -Miami, on the National Dance Board
Studied all forms of Ballroom and Adagio from many world-famous coaches.
High School of Performing Arts- N.Y.C.
George Washington High School- Graduate
City College of New York City
Fashion Institute of Technology
Heart To Heart International Bible School-Graduate
Ordained Minister
Languages-English & German
New York City Fashion Industry Management Consultant,
Director of a Barbizon Fashion Merchandising School, Queens, NY
Cosmetic Consultant and Retail Manager for many cosmetic companies, NYC & CT.
Susan is married to Rev. Gerald Nikirk. Together they founded: Nikirk Ministries International, Vine Training & Worship Center, Voice In New England Television Broadcast, Watchman School of Prayer, Short Wave Radio into China, and Dancing With God TV. Susan has co-hosted and co-produced their radio and television shows and has been an international conference speaker.
Website: www.nikirkministries.org
Susan Silva Nikirk is a subject of biographical record in Marquis Who's Who of American Women; inclusion in which is limited to those individuals who have demonstrated outstanding achievement in their own fields of endeavor and who have contributed significantly to the betterment of contemporary society.